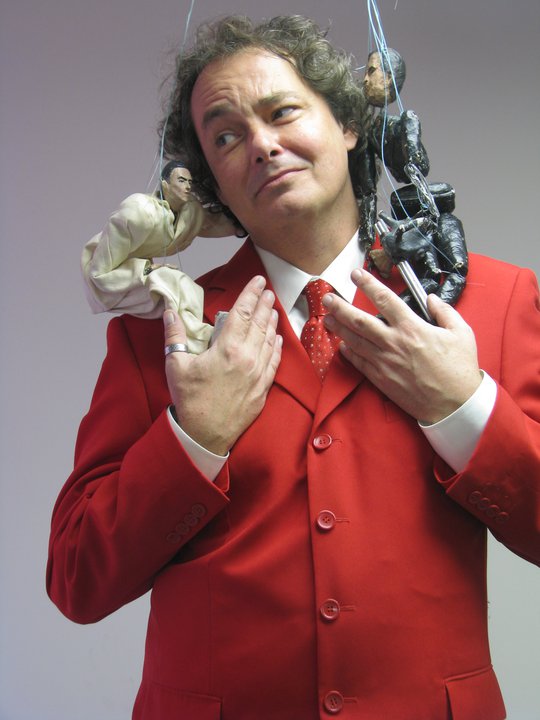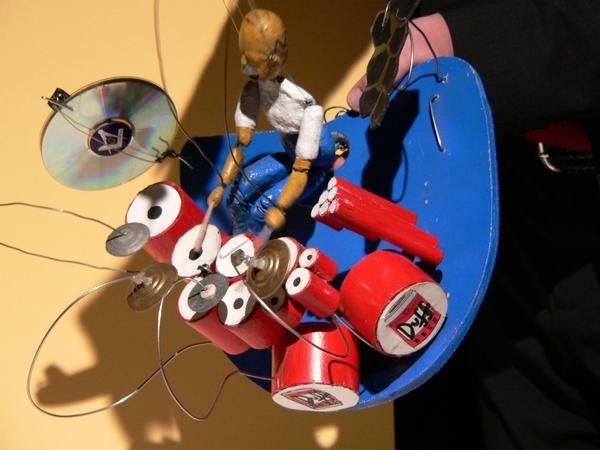 LEE WILL BE PERFORMING:
FRIDAY - NOON, 1:30PM, 3:00PM AND 4:30PM
SATURDAY - 11:00AM, 12:30PM AND 2:00PM








FRIDAY November 29th &
SATURDAY November 30th
LEE ZIMMERMAN
The Puppet Guy & The Etch A Sketch Guy


"It's a Rock and Roll Freak Show!" -- L.A. Weekly

Lee Zimmerman is the host and creator of HOLLYWOODSTOCK, a marionette revue that brings some of the world's greatest rock stars to life. Tina Turner, Elvis Presley, David Byrne, drummer Homer Simpson and guitarist Jimi Hendrix perform with 'astonishing flexibility' (L.A. Times.).

Lee has entertained audiences all over the globe and has performed regularly at the Improv, the Laugh Factory and the Magic Castle since 1991. He enjoyed a 9-year run at Universal Studios CityWalk attraction, has performed at Hugh Hefner's Playboy Mansion and was the only entertainer hired to work at the "SEINFELD" final wrap party.

He's been on dozens of TV shows internationally and in 1999, he built and performed ten puppets for a special contest episode of "The Drew Carey Show". Lee's also been in several films including a role opposite Flea from the Red Hot Chili Peppers in 1995's "Goodbye Casanova," and in 1993, he appeared as himself in the cult film, "Eddy Presley" with Quentin Tarantino.

Command Performances include the Sultan Of Brunei, Hugh Hefner, Arnold Schwarzenegger, Ivan Reitman, Tom Jones, Cher, Chaka Khan, Natalie Cole, Heather Locklear, Tommy Lee, Pam Anderson, Slash, Guns 'n' Roses, Steve Vai, Demi Moore, Terry Bozzio, KISS, Dread Zeppelin and Frank Zappa.
"Absolutely hilarious!" -- Edmonton Journal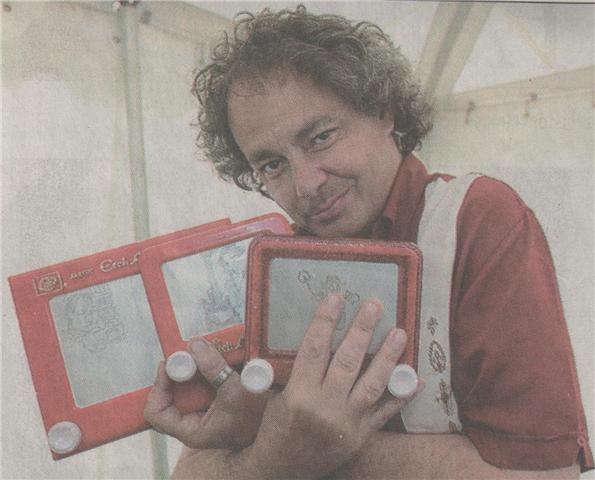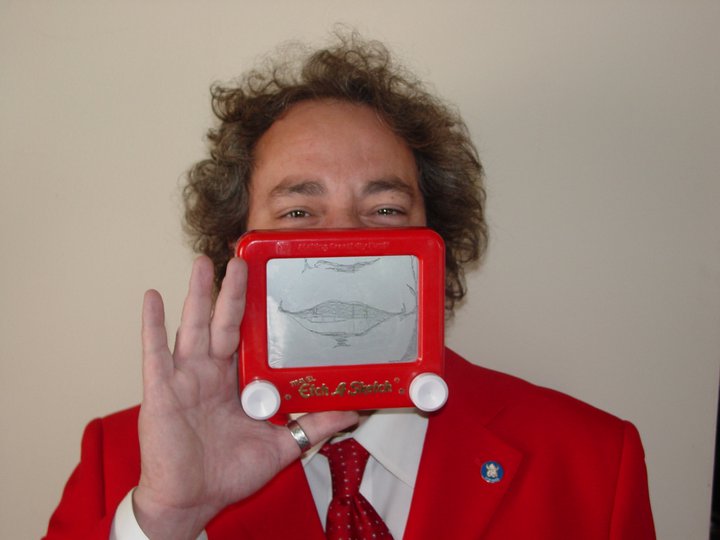 LEE WILL BE CREATING EXCITING ETCH A SKETCH ART THROUGH OUT THE WEEKEND.